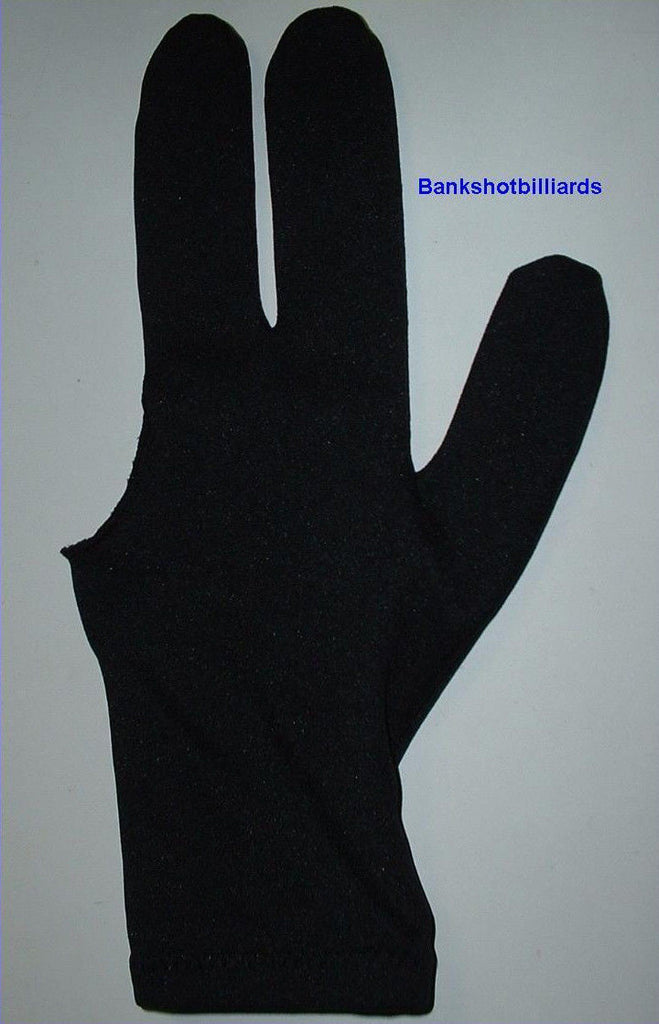 Bank Shot Billiards
Pool shooters billiard GLOVE new.
---
Here's an item that is sure to improve your game.  As seen on TV.  This is the item that causes the pool cue stick to glide smoothly through your fingers for better cue ball control, and eliminating the need for messy hand chalk all over the table.
Made by the same people who make Cuetec cues.
It's the three cavity glove that many pro's use.  If you have never warn one before, you don't know what you are missing.  Even some of the worst, beat up bar cues glide with ease, improving your game.  Now you can play like a master.
The manufacturer, because of its elasticity, claims that it is a "one size fits all" however, if you have a large hand, it is a tight stretch.  This glove will work well for most average size hands as well as children and ladies.  Will fit either hand.
Glove is brand new in it the package.  The manufacturer does not have a suggested retail price however I have seen them retail anywhere from $7.99 to $12.99 each.
---
Share this Product
---
More from this collection